Hale Hui Kai For Sale
Hale Hui Kai Condos For Sale
For many, the perfect life is waking up to the sounds of the ocean, sunbathing in an oceanfront pool, enjoying the cool tradewinds of the Pacific ocean, enjoying dinner while whale watching, and being steps away from one of the most spectacular beaches in the world (it is certainly my favorite in all of Hawaii). If this sounds like you, then your dream can become a reality at Hale Hui Kai. Nestled between the Mana Kai Resort and some of Maui's most luxurious beachfront properties, the Hale Hui Kai is a truly remarkable condominium complex.
This amazing complex consists of 40 units, 29 of which are 2 Bed, 2 Bath (at 898 square feet), and the remaining 11 are 2 Bed, 2 Bath (1028 square feet of oceanfront living space). All units boast incredible ocean views, and you are guaranteed to have many picture-perfect sunsets. The soft, silky golden sand of Keawakapu beach makes it the perfect location for a family vacation or a romantic getaway. Numerous world-class championship golf courses are a 5 minute drive, as well as some of the finest restaurants in Hawaii. If you are lucky enough to be in the market for a Maui luxury condominium, please consider current Hale Hui Kai condos for sale (these units do not come on the market, so when one is for sale they normally do not last very long).
Resources
Hale Hui Kai Map and Floor Plans
Below please find THE most accurate and detailed map of Hale Hui Kai - this is based on public records, satellite imagery, and first-hand visual observation of the property. For informational purposes only, not drawn to scale or guaranteed.
Statistics
Below please view relevant real estate statistics for . To discuss in more detail valuation, micro-market conditions, and forecasts, contact us.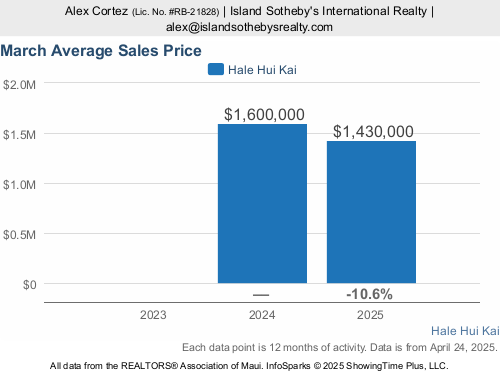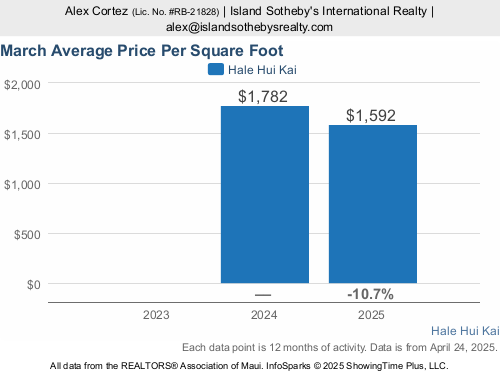 Contact
We know the Hale Hui Kai property exceedingly well and welcome the opportunity to represent buyers and sellers. Contact us for superior representation by top Hale Hui Kai experts.
Recent Sale at Hale Hui Kai
Popular South Kihei Condos Nearby