Hoolei Wailea
Hoolei Condos For Sale
Virtual Tour
Vacation Rental
$6,250,000 - 3 Beds, 3.50 Baths, 2,426 Sf
MLS® # 396726
Fee Simple
Coldwell Banker Island Prop(S)
Wailea's Hoolei at Grand Wailea redefines Maui luxury real estate. Thirty exquisitely-maintained acres of lush tropical vegetation provide the perfect setting for your paradise in the Pacific. Surrounded on 3 sides by "The Grand Lady" (the Blue Course at the Wailea Golf Club), 20 buildings encompass 120 two-story townhouses of the most luxurious real estate in Hawaii. Each building has six units, 2 of each type (Hibiscus, Maile, and Plumeria) mirroring each other, with each unit having two levels. Unique features at Hoolei include the attached garage and interior elevator. The quality of the build is absolutely outstanding, marking one of the best constructed properties anywhere in Hawaii.
Amenities enjoyed by residents and visitors include two spas, saunas, a fitness center, a Hoolei owner's lounge, a pool with sandy entrance, barbecue areas and concierge services (provided by the Grand Wailea). There is a shuttle service at the property to better access the Grand Wailea and nearby beaches.
Being in the heart of Wailea, America's pinnacle of master-planned resort communities, residents have convenient access to a plethora of world-class comforts. Golf enthusiasts can enjoy some of the best-known, championship-grade golf courses in the world. For the discriminating shopper, the Shops at Wailea will satisfy all your shopping needs and the food aficionado has an array of dining opportunities, where some of the best chefs master their trade. Rental rates will vary depending on time of year and the individual unit, but it is reasonable to project as low as $600 to well over $3,000 per night depending on time of year, with the Christmas and New Year holiday season being by far the most lucrative. Browse above through Hoolei luxury units for sale (all of which are 3 bed/ 3.5 bath units ranging in size from 2426 to 3076 square feet) and contact us if you would like more information or to schedule a tour.
Hoolei Highlights
120 Luxury Condos
6 Units per building
3 Floor Plans: Hibiscus, Maile, Plumeria
Spacious living areas: from 2,400 sq. ft. to 3,100 sq. ft.
Gated Entry, Security on-site
Private Elevators
Each Condo Has Own Garage and Covered Carport
Two-Level Townhouse-Style Condos
Fitness Center with Locker Rooms and Sauna
Kid's Pool with Sandy Entrance
Surrounded by Wailea's Old Blue Course
Concierge Services
Available Membership to Grand Wailea's Kuleana Club
Zoned at H-1, Allows Short Term Rentals
Limestone Flooring and Fabrica carpet (116 ounces per square yard)
Custom Italian cabinets by Studio Snaidero
Granite Countertops by Walker Zanger
Sub-zero Refrigerators
Wolf cooktop, built-in Oven and Microwave
Bosch Integrated Dishwasher
Lanai BBQ with Wold 36" Grill
Master Suite with Bar and under-counter Refrigerator
Dual-glazed, Low-e Glass Windows Throughout
Concrete Roof Tiles - Built to Last
Extensive Water Features Throughout Property
Hoolei Map
For a high-resolution map of Hoolei, contact us. The below is based on original maps offered by the developer and have been enhanced by satellite imagery and first-hand observation. Not drawn to scale or guaranteed, for illustrative purposes only.
Note: On some listings, the Sellers and/or Listing Agents refer to the unit by the address number, rather than building. As a quick guide, please see below:
| | | | |
| --- | --- | --- | --- |
| Building | Address | Building | Address |
| A | 52 Hoolei | K | 39 Makakehau |
| B | 63 Hoolei | L | 23 Makakehau |
| C | 75 Hoolei | M | 17 Makakehau |
| D | 87 Hoolei | N | 15 Kiloa |
| E | 99 Hoolei | O | 21 Kiloa |
| F | 112 Hoolei | P | 31 Kiloa |
| G | 93 Makakehau | P | 43 Kiloa |
| H | 81 Makakehau | R | 55 Kiloa |
| I | 69 Makakehau | S | 12 Hoolei |
| J | 57 Makakehau | T | 24 Hoolei |
Floor Plans & Floor Plates
Below please view the Maile, Hibiscus, and Plumeria floor plans for Hoolei at Grand Wailea units. Have questions or need more details? Contact us for a private consultation.


Resources
The below are for reference only, NOT guaranteed.

Hoolei at Grand Wailea Map
Hoolei House Rules - not guaranteed to be latest version, contact us to confirm.
Sales History
Below please find real estate charts detailing pertinent sales data at Hoolei, updated in real time for the most up-to-date information available to Buyers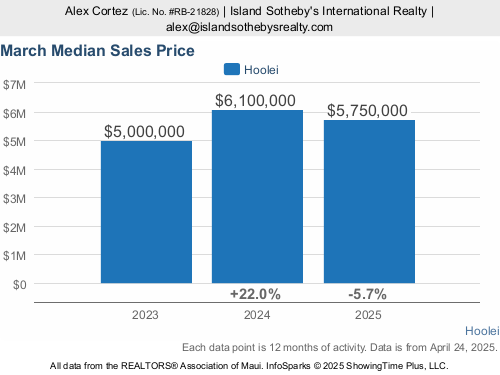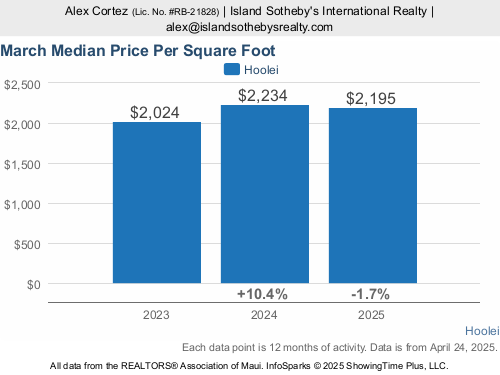 Contact
Thinking of purchasing or selling a luxury Hoolei at Grand Wailea condo? Contact us by filling out the form below. Hoolei is by far one of our favorite properties on Maui and our passion for the property shows through in our knowledge of the condominium complex, market trends, current inventory, and its value proposition in the Wailea real estate market.
Recent Sales of Hoolei at Grand Wailea
Virtual Tour
Vacation Rental
$6,225,000 Sold Price - 3 Beds, 3.50 Baths, 3,076 Sf
MLS® # 397225
Fee Simple
Coldwell Banker Island Prop(S)
Wailea Condos For Sale
IDX information is provided exclusively for consumers' personal, non-commercial use and may not be used for any purpose other than to identify prospective properties consumers may be interested in purchasing.