Wailea Ekahi
Wailea Ekahi Condos For Sale
As the first condominium built in Wailea, the Wailea Ekahi property enjoys arguably one of the best locations anywhere in South Maui, it offers mature landscaping, access to one of the best beaches in the world, and a quiet, comparatively low density so rarely found in other luxury condominiums in Hawaii. Encompassing 34 acres of perfectly manicured grounds, this complex boasts many exclusive amenities that will make your stay in paradise more memorable: 4 centrally located outdoor pools (one of which is heated), tennis courts, and concierge desk services. Units vary from studio to a 2 bed, 2.5 bath townhouse-style condos. Virtually all units enjoy sweeping ocean views and have private lanais to take in timeless sunsets.

Ekahi means 'One' in Hawaiian and as the first condominium built in Wailea, the property is aptly named as Wailea Ekahi. The subsequent complexes of Wailea Elua and Wailea Ekolu are also named based on the order of build.
Being in the midst of the master-planned Wailea resort, the Wailea Ekahi Village enjoys convenient access to one of the best beaches in the world, Keawakapu beach, numerous championship-style, world-class golf courses, gourmet dining opportunities and remarkable shopping. Although it feels a world, Wailea is a short drive away from access to any of the island harbors, the Kahului airport, and government services.
To learn more about Wailea Ekahi Village and its respective place within the overall Wailea real estate market, contact us. Our team has combined decades of experience in servicing clients in purchases and sales of properties throughout Wailea and are here to be of assistance.
Ekahi Map
Below please find THE most detailed map of Wailea Ekahi available, taken from satellite images, public records, and first-hand knowledge of the property. Updated in 2018 to include walkways within the property. For information about a particular building and/or to discuss, contact us.


Wailea Ekahi Floor Plates
The following are sample floor plates for some buildings at Wailea Ekahi based on original developer plans. These are NOT reflective of all buildings, for information regarding a specific building, contact us.
Highlights
Built in 1976 (completed in 3 phases)
294 Units on 54 Buildings
22 Studios
69 1 Bed / 1 Bath
135 1 Bed / 2 Bath
45 2 Bed / 2 Bath
13 2 Bed / 2.5 Bath
Short-Term Rentals are Allowed
Pets are Allowed (rare for a property that allows STR's)
Four Pools Strategically Throughout Ekahi Village
Beachfront Pavillion
On Keawakapu Beach
Resources
The documents listed below are for illustrative purposes only, NOT guaranteed. To confirm and discuss latest available docs, contact our team of Wailea real estate experts.
Wailea Ekahi House Rules Updated 2017 - contact us to confirm, not guaranteed to be latest version
House Rules (short version for guests)
Horizontal Property Regime - Phase I, Phase II, Phase III
By Law Amendment - Article VII
Ekahi Alteration Manual (for owners)


Floor Plans
The Floor Plans below are for illustrative purposes only, based on the Wailea Ekahi Village original developer floor plans. Through the years, many owners have made permitted improvements that could otherwise significantly change the layout. Contact us for more info.
Below are some of the more popular floor plans at Wailea Ekahi - if you don't see the specific floor plan of interest, please contact us and we will forward. As leading experts in Ekahi, we have all of the floor plans readily available for our clients, along with all pertinent information.
Sales Statistics
The following charts are 'live' with data updated monthly. Contact us with any questions.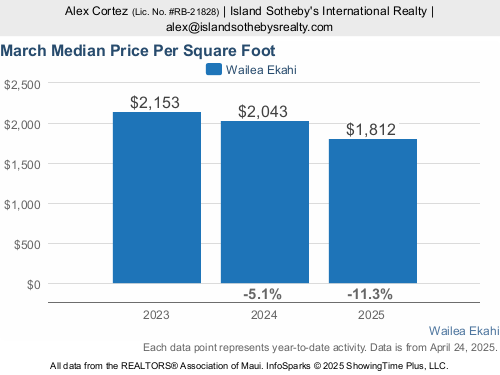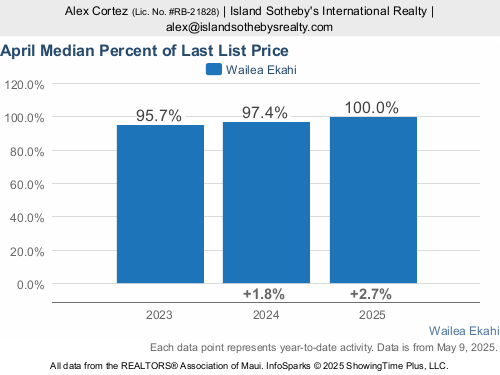 Questions
Why buy at Wailea Ekahi when there are newer properties?
Wailea Ekahi enjoys a long-standing loyalty among owners due to its small-community feel, incredibly well managed HOA, and comparatively strong reputation as a short term rental property.
Why are pets allowed if this is a short-term rental property?
Many owners of Ekahi condos use their units frequently, with some owners making their Wailea property their primary residence. As such, through its long history, Ekahi has established rules that are amicable to owners who are residents.
When is the best time to visit Ekahi?
As with all of South Maui, the weather is picture-perfect for most of the year; hence the best time to visit is a personal preference - Prefer quieter times? come in September, October. Prefer to escape the winter months of the mainland? Come in January through March.
Are internet connections at Ekahi as slow as people have said?
Oceanic Cable provides high-speed internet for the entire Wailea Ekahi property. Although in the past there have been issues with connection speed, it is being resolved in order to provide the best available services to residents and guests. For more information, please contact the AOAO.
Is there are additional storage available?
From time to time, storage lockers are available on a first-come, first-served basis. Considering the convenience, rates are very affordable. Please contact the AOAO for information.
What do these rent for?
Reviewing date from VRBO, there are units listed for as low as $175 to over $600, with many varying factors directly affecting the rates (time of year, size of condo, condition, view corridors). VRBO has arguably the largest inventory of Wailea Ekahi condos for rent, peruse to find the one that works best for your objectives and budget.
Maintenance Fees
Maintenance fees are assessed by the Homeowners Association based on unit size. These fees cover upkeep for common elements, landscaping, insurance for property, reserves, utilities for common areas, water, trash, sewer, and basic cable (premium cable services are available a la carte). Contact us to learn more about the latest rates, as based per floor plan.
Contact
For those interested in Wailea Ekahi Village, please contact us for a confidential consultation. Our knowledge of the Ekahi property, inventory, and market trends will assure your interests are well represented and you have a strong advocate in your corner.
Recent Sales at Wailea Ekahi - Trailing 12 Months
Wailea Condos For Sale
IDX information is provided exclusively for consumers' personal, non-commercial use and may not be used for any purpose other than to identify prospective properties consumers may be interested in purchasing.