Ala Wai Manor Condos
Ala Wai Manor Condos For Sale
Looking for an affordable option in the midst of Honolulu yet feels private and secure? Then Ala Wai Manor should be a strong option. With only 92 units, inventory is limited so when a unit comes on the market, it is wise/prudent to act quickly. At the intersection of Waikiki, Ala Moana and Kaipolani, residents and their guests enjoy a convenient location near the rest of the island and the largest business centers on Honolulu.
Pets are allowed, but with restrictions, must be one small caged bird and/or one cat. This rule shall not be applicable to service animals. Rentals must be of at least 90 days.
Please review the Ala Wai Manor House Rules and its Amendment to become more familiar with the property and contact us to discuss in greater detail.
Ala Wai Manor Sales Statistics
Below is information updated monthly for Ala Wai Manor sales activity. Please review and contact us to discuss in greater detail - although data is great in helping gauge market, it is pertinent to understand the unique nuances and have context on which to analyze data.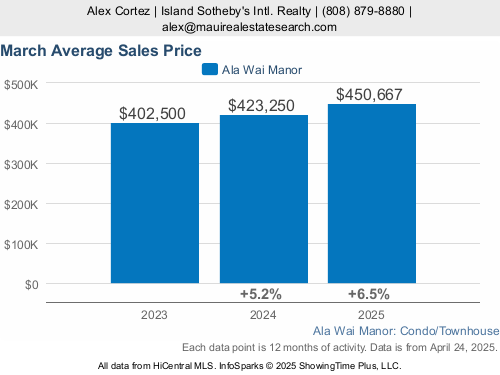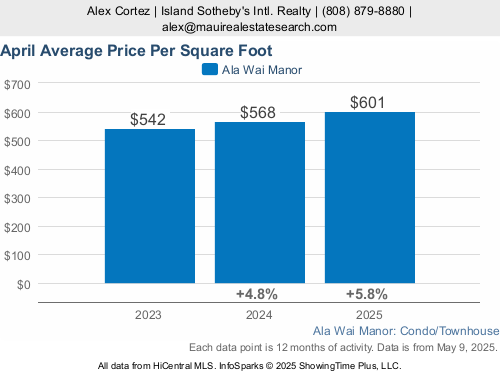 Contact
Thinking of purchasing or selling a Ala Wai Manor condo? Contact us for a private consultation, our team of Honolulu real estate experts is very familiar with the property and its value proposition within the overall Oahu market.